Dr. Heather Cordie became the Superintendent of the Sherwood School District in July 2010. Before coming to Sherwood, she was the Assistant Superintendent of the Redmond School District from 2007-2010, and an administrator in Eastern Oregon prior to moving to Central Oregon. Heather was born and raised on a century wheat farm in Helix, a small, rural community in Eastern Oregon.
Heather earned her doctorate degree in Educational Leadership from George Fox University; she has her administrative licensure from Lewis & Clark College, an M.S. in Education from Eastern Oregon University and a B.S. in Education, with endorsements in Business and Reading, from Eastern Oregon University.
While her senior year in college was spent at Eastern Oregon University, the majority of Heather's undergraduate studies occurred at Oregon State University, where she played the tenor saxophone in the OSU Marching and Symphonic Bands.
"I am passionate about creating and supporting a system of alignment within our district — from the Strategic Plan, to School Improvement Plans — and how individuals' professional goals support that work. My efforts are all geared towards making the very best decisions, with students at the center of our decision-making processes. Sherwood is such a supportive community, and I consider it a true honor to serve as the Superintendent of the Sherwood School District."
– Superintendent Heather Cordie
Heather began her career in education as a high school business teacher and Future Business Leaders of America (FBLA) advisor. Because of her strong musical background, she served in the role of elementary music teacher for one year immediately upon receiving her teaching credentials.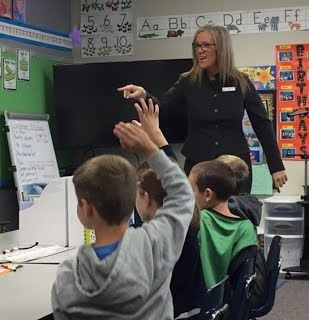 In addition to her duties as Superintendent, Heather was appointed by Governor Kitzhaber to the Oregon Educators Benefit Board, and has served as a member of the Board for the Sherwood Chamber of Commerce and the Sherwood YMCA Board of Directors. These roles provide her the opportunity to foster strong relationships with community stakeholders, and enhance partnerships with local government and business leaders. Passionate about teaching and mentoring others, she enjoys serving as an adjunct instructor in Lewis & Clark College's administrative program.