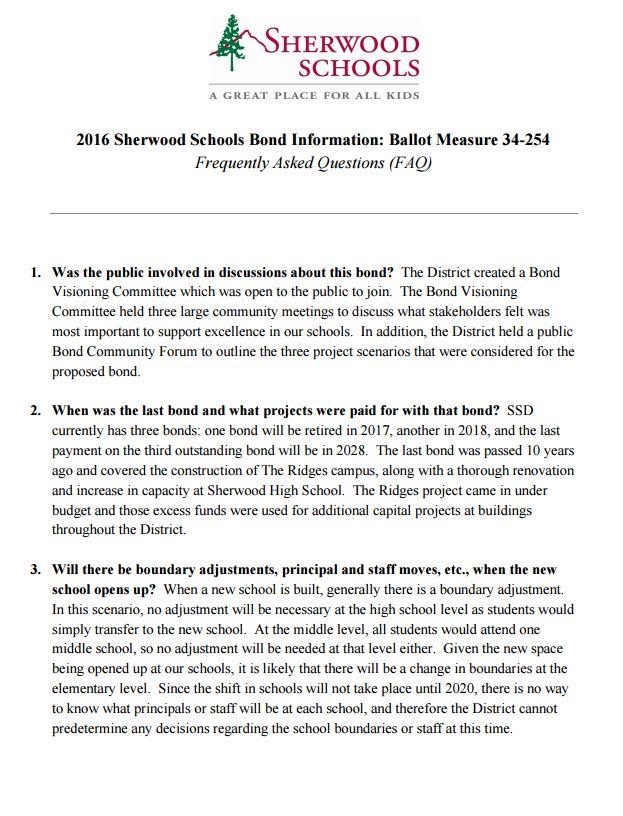 The District is regularly asked questions about the projects proposed in bond measure 34-254, including what a single middle school might look like and construction timelines…  For more information on those concepts – and more! – Visit the FAQ created by the District.
Also – a new web page has been designed to provide the latest information related to the bond. Readers interested in the background of the bond process can also visit the page dedicated to the bond visioning process here.
For Oregon residents wishing to register to vote, visit www.oregonvotes.org. Voter registration for the November 8, 2016, elections must be completed by October 18, 2016.