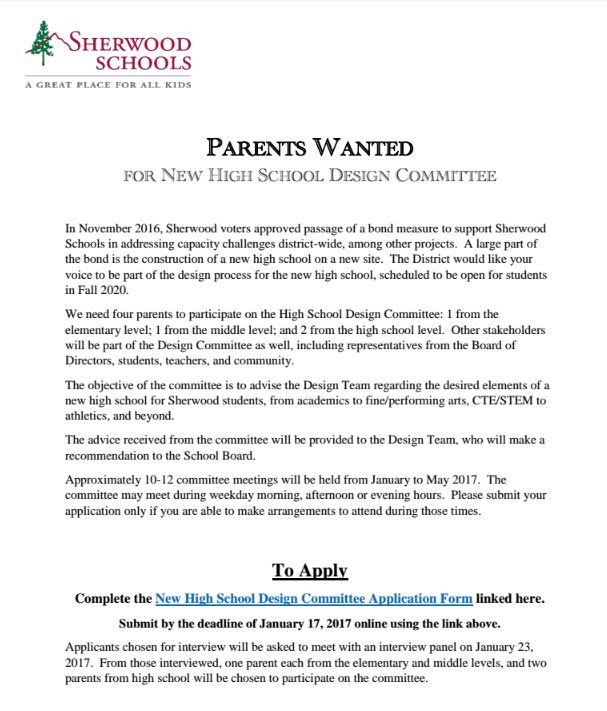 Accepting Parent Applications for High School Design Committee: Due January 17
A large part of the bond that passed in November 2016, is the construction of a new high school on a new site.  The District would like your voice to be part of the design process for the new high school, scheduled to be open for students in Fall 2020.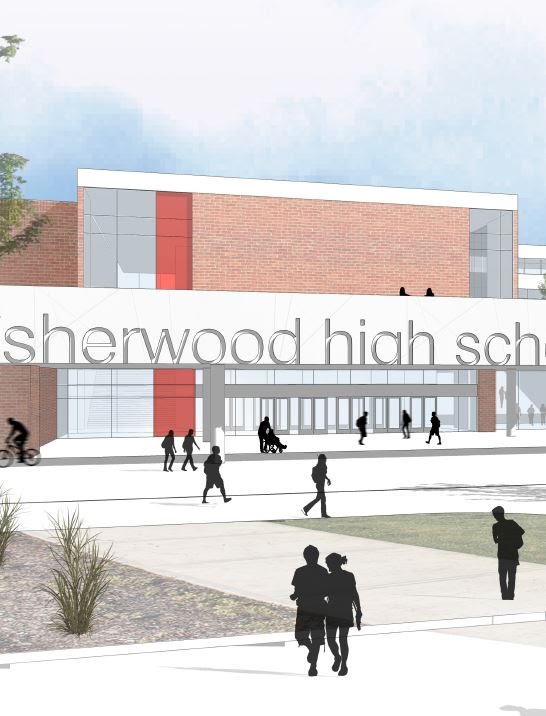 Four parents will be selected to participate on the High School Design Committee: 1 from the elementary level; 1 from the middle level; and 2 from the high school level.  Other stakeholders will be part of the Design Committee as well, including representatives from the Board of Directors, students, teachers, and community.  The objective of the committee is to advise the Design Team regarding the desired elements of a new high school for Sherwood students, from academics to fine/performing arts, CTE/STEM to athletics, and beyond.  
Please view the New High School Design Committee Information/Application linked here to learn more and to apply online!  The deadline for submitting your application is Tuesday, January 17, 2017.