District Announces Hire of New School Resource Officer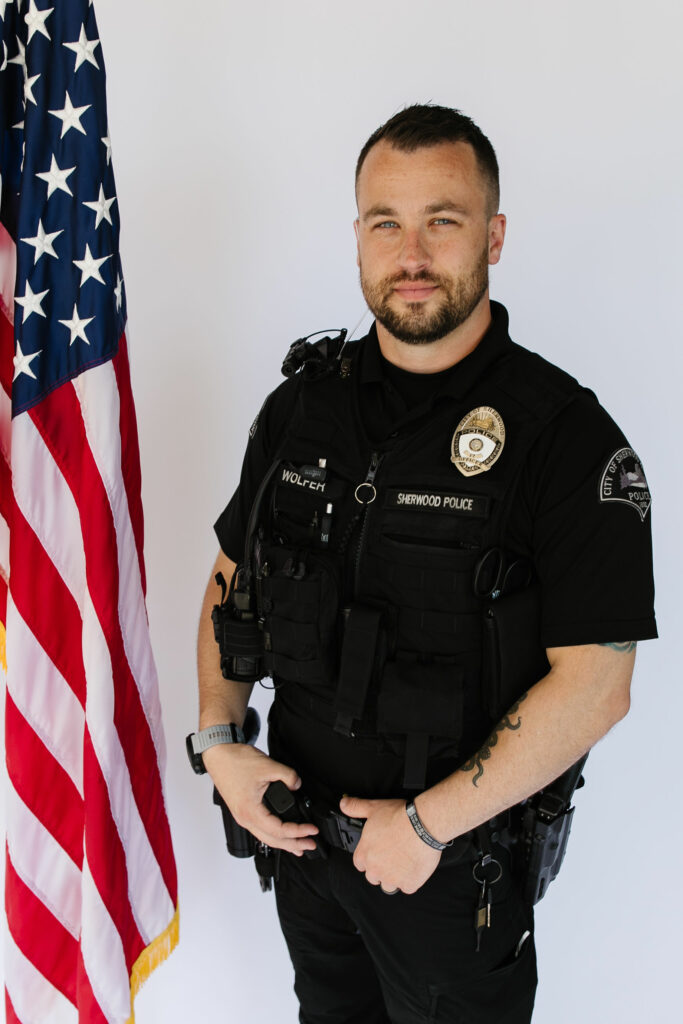 In partnership with the Sherwood Police Department, Sherwood School District is pleased to announce that Officer James Wolfer has been selected to serve as the next School Resource Officer (SRO) for the District, and will begin his role November 1, 2021. Officer Wolfer will be filling the role following its vacancy in April 2020.
Officer Wolfer began his career as a police officer in 2010. Prior to his current position with the Sherwood Police Department, he had previously worked for two other Oregon police departments, in addition to serving in federal law enforcement in the Coast Guard Reserve, where he has served as a Maritime Enforcement Specialist since 2012. After leaving full-time law enforcement to work as an investigator for Wells Fargo for a few years, Officer Wolfer returned to law enforcement when he joined the Sherwood Police Department as a reserve officer in January 2020. He transitioned back to full-time police work in December 2020. Officer Wolfer is a graduate of Newberg High School and George Fox University, and has a Master's Degree from the University of Cincinnati.
"I became a police officer to make the world, and my community, a safer place," shared Officer Wolfer. "I was drawn to the SRO position because I remember the SROs I had in my own high school and the positive impact they had on my life. I'm excited to build positive relationships within the school community with students and staff, and I look forward to the opportunity to keep school a mentally, emotionally and physically safe place for students to learn and thrive."
"The SRO position is one that is a vital role within our District's larger safety and security plan," noted Superintendent Heather Cordie. "We are eager to welcome Officer Wolfer to the Sherwood School District family, and I know that the relationships he will build with our students, staff, and families will benefit our community as a whole. I am grateful to the Sherwood Police Department for their partnership and collaboration during the hiring process for this position."