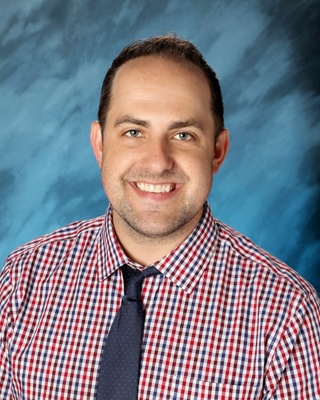 Sherwood School District is pleased to announce Kyle Virding as the new Associate Principal at Sherwood Middle School. Mr. Virding is currently serving as the SMS Dean of Students, and will assume his new role on July 19, 2023, following Nick Sidlin's resignation.
"I am both honored and overjoyed to continue working with the incredible Sherwood community in this new and expanded role," shared Mr. Virding. "Having worked with the SMS staff last year as the Dean of Students I know the passion and dedication this group of educators has for our students, and I am excited to be able to support their ongoing efforts. I look forward to working with, and learning from, Ms. Funderhide and Mrs. Anderson in this new capacity and am eager to see what we can accomplish for all Archers this school year."
Mr. Virding holds a Bachelor of Science degree in Political Science from the University of Oregon, a Master of Arts in Teaching from George Fox University, and a Principal License from Portland State University. During his career he has worked at both the Elementary and High School levels, and enjoyed time spent at a small school focused on students with dyslexia. Prior to his role as Dean of Students at SMS in the 2022-23 school year, Mr. Virding worked for Vancouver Public Schools in Vancouver, WA as a middle school Social Studies and Language Arts teacher, AVID Coordinator, and Behavior Specialist.
Noted SMS Principal Marianne Funderhide, "Mr. Virding is a dedicated educator and has a strong commitment to serve, partner, and work alongside families and our community as well as his ability to develop relationships with students and staff, which make him the ideal candidate for the role of Associate Principal at Sherwood Middle School. I look forward to partnering with Mr. Virding as we continue to focus on providing strong learning opportunities for our students in the upcoming year."