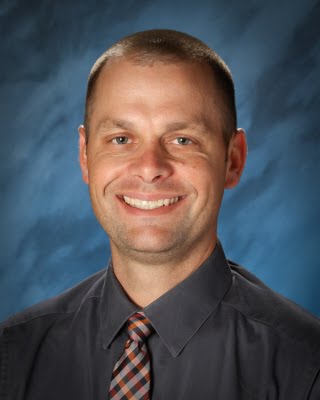 Adam Mitchell, current Associate Principal and Instructional Coach at Laurel Ridge Middle School, will transition to become a new Associate Principal at Sherwood High School.  
With the passage of Measure 98 in November 2016 (now called the High School Graduation and College and Career Readiness Act), Sherwood School District was afforded the opportunity to create this new Associate Principal position, which is designed to support college and career readiness and freshmen transition.
After considering many qualified applicants, Mitchell emerged as the best fit for SHS.  "Adam Mitchell brings tremendous passion and a great understanding of the middle school experience, which will help him support Sherwood High School students in their transition to high school and preparing them for college and career," shared Ken Bell, Sherwood High School Principal.
Adam Mitchell completed his Administrative Licensure Program at George Fox University, and earned his Bachelor Degree in Speech Communication at Oregon State University and his Masters of Arts Degree in Teaching at Pacific University.  Mr. Mitchell joined Sherwood School District in 2009 as a math/science teacher at Laurel Ridge.  After a two-year absence to teach at an international school in Singapore from 2012-2014, Mitchell returned to Laurel Ridge in the fall of 2014, continuing his teaching while taking on a Dean of Students role.  In June 2015, he took on two half-time positions as Associate Principal and Math Instructional Coach at Laurel Ridge Middle School.
"I am humbled and honored to be joining Sherwood High School as an Associate Principal.  I am excited to get to work closely with the committed staff and families of SHS in support of students, and to help them be successful in high school and beyond," said Mitchell.  Superintendent Heather Cordie shared, "We are excited to have the opportunity to add this important role at SHS, and we know that the staff and students will benefit from Mr. Mitchell's equity-focused leadership and ability to think outside of the box."