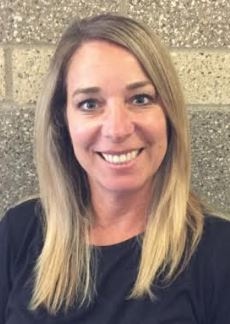 The Sherwood School District is pleased to announce the hiring of Janay Cookson.  She will serve half-time as Associate Principal at Laurel Ridge Middle School and half-time as a Teacher on Special Assignment (TOSA).
Ms. Cookson comes to Sherwood from the Newberg School District, where she served as the Assistant Principal at Newberg High School since 2014.  "We are very happy to welcome Janay Cookson to the Titan family.  She brings with her a passion for developing positive relationships and has a genuine desire to help others be their best," said Brian Bailey, Principal, Laurel Ridge Middle School.
Prior to her role in Newberg, Ms. Cookson's employment in education began in Beaverton as a teacher at Cedar Park Middle School (2001-2003), followed by Athey Creek Middle School in West Linn (2003-2012).  From 2012-2014, she worked as a K-12 instructional coach in the Reynolds School District, leading reading assessment implementation and participating on a number of district-wide committees.
When asked how she felt about her new role, Ms. Cookson said, "I am extremely excited and honored to be joining the administrators and staff in the Sherwood School District.  I look forward to getting to know the community, staff, students, and families at Laurel Ridge Middle School."
Ms. Cookson obtained a B.A. Sports Medicine and Physical Education Degree from Whitworth College in Spokane Washington, and earned a Master's Degree in Teaching from Pacific University in 2000. 
Superintendent Heather Cordie shared, "Throughout the recruitment process, Ms. Cookson's focus on equity and the importance of relationship-building were evident.  She will be a wonderful administrator for the Laurel Ridge community, as well as a great addition to our middle level leadership and the larger administrative team in our district."