Payments for lunch accounts may be made online by credit/debit card or eCheck/ACH, or in person by check/cash at your student's school.
Online Lunch Account Payment Instructions
Online lunch payments can now be made through ParentVUE. To make a payment:
Select your student, then click or tap "Fee"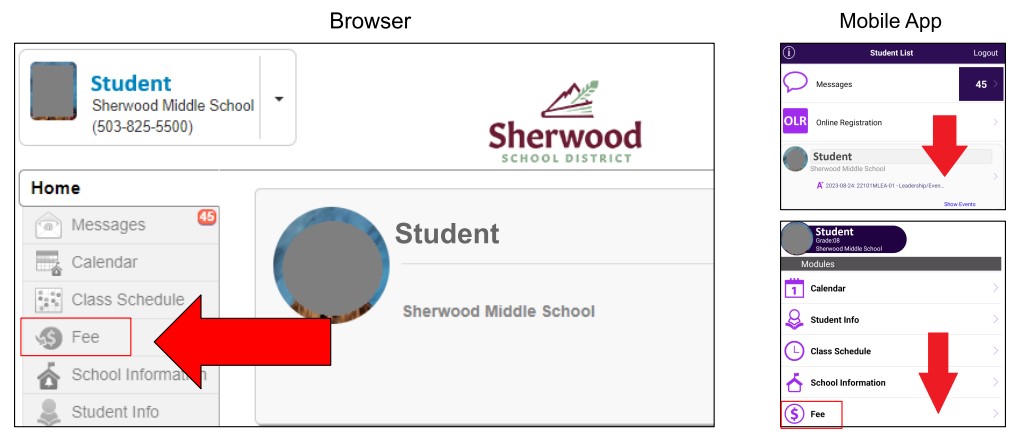 Click or tap "Pay Fees"

You will be automatically signed in to SchoolPay, our payment processor. On the menu at top left, select "Food Services". From here, you can view your student's balance, make a one-time payment, or set up automatic payments for any student(s) in your family.